The winner of the 2019 ICTV (Indigenous Community Television) award for best language film was announced on Thursday 16th in Mparntwe (Alice Springs) in a special event that was live-streamed across the country on several TV channels. A panel of judges chose the Gurindji Takataka sign language films from a competitive field of 200 entries from across Australia. In this, the 2019 UNESCO International Year of Indigenous Languages, it is wonderful to see a film about sign language being recognised in this way. For Indigenous peoples, sign is an important part of their rich and diverse ways of communicating.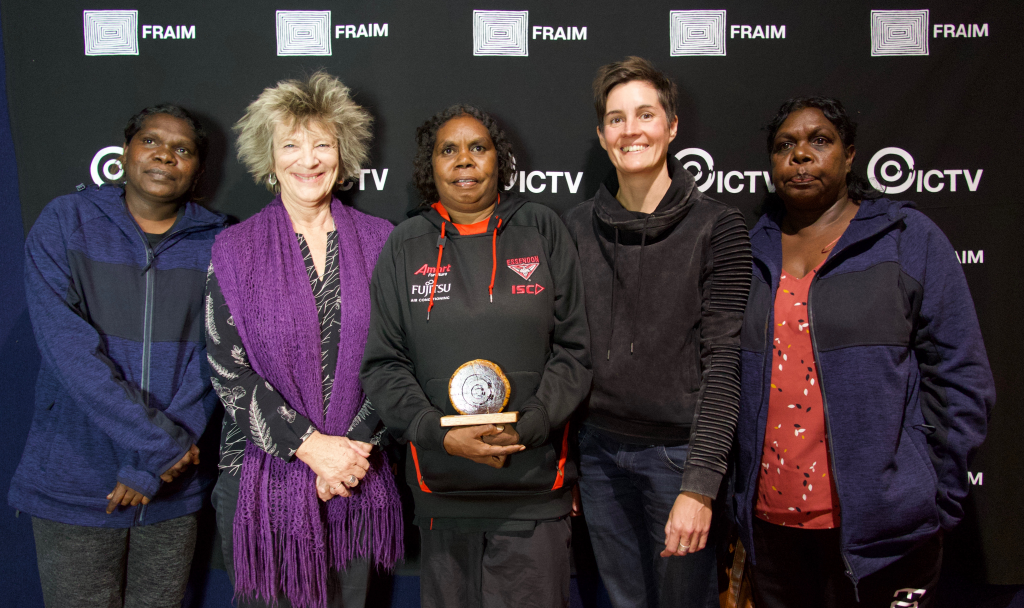 The 15 short films were made by Cassandra Algy, Jennifer Green and Felicity Meakins with Gurindji people and with support from Karungkarni Arts, ICTV, CoEDL, The University of Queensland and the University of Melbourne. Design support came from Christine Bruderlin and Joshua Davis. Wanyima Wighton, from the University of Melbourne, edited the films.
Cassandra Algy travelled all the way from Kalkaringi to accept the award on behalf of Gurindji people and all those who contributed to the making of the films. The films are part of a suite of resources that the team has been making to support Gurindji sign, including a set of 4 posters published by Batchelor Press.