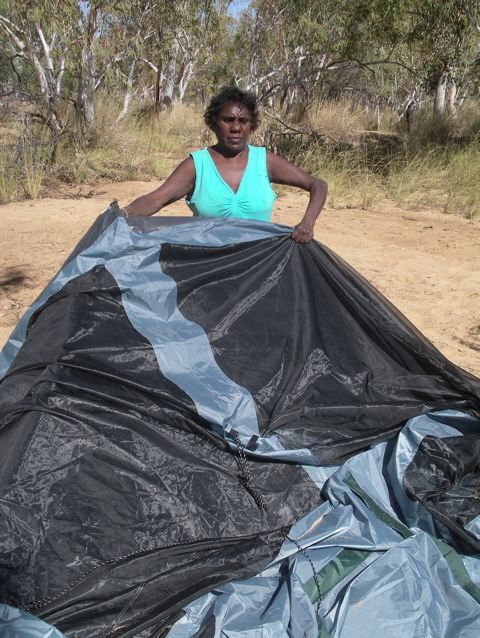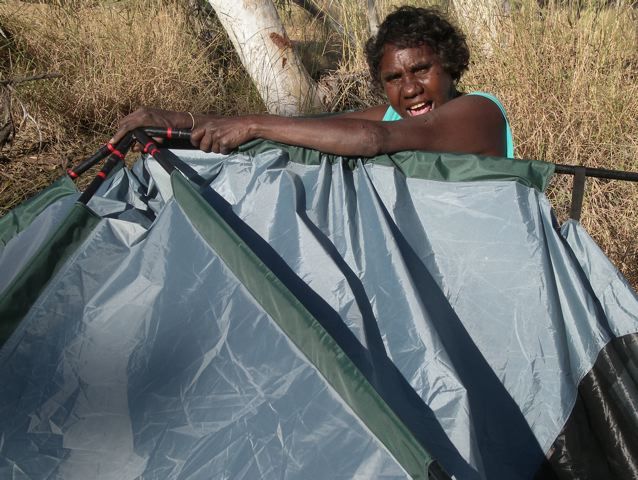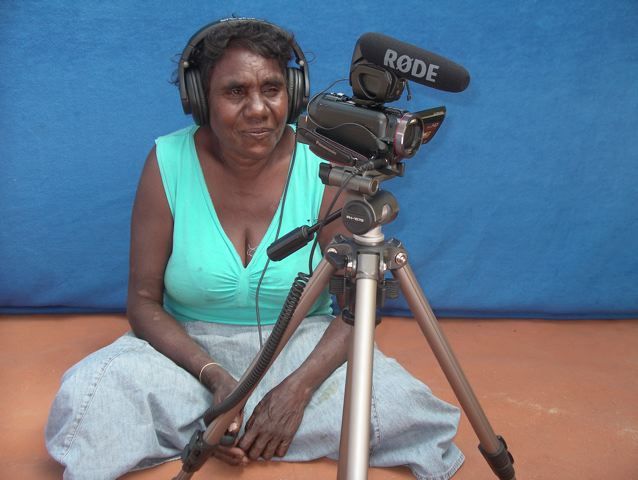 Jenny Green reports in after recording Iltyem-iltyem 'hand signs' last week at Ti Tree:
The recording went well and the weather was very good – hardly a breath of wind. Participating this week were Clarrie Long, Eileen Campbell, Janie Long and Mollie Presley, with April Campbell and Jenny working closely on eliciting and recording. The blue backdrop is a great improvement.
 From this trip we have good material from four consultants to establish the pilot website – this will be approximately 40 individual signs. Much more has been recorded, and annotating and analysing this is a longer term project.
Thanks to Janie Long for permission to put up her photos on the blog. Janie's mother was one of the sign language consultants that Adam Kendon worked with in the 1980s.