On the 20th November 2019 the Mudburra to English Dictionary was launched in Elliott by Warren Snowdon, then federal Member for Lingiari. The dictionary is the result of a 40 year collaboration between the Mudburra community of the Northern Territory and linguists, most recently those from the ARC Centre of Excellence for the Dynamics of Language. The dictionary is published by Aboriginal Studies Press.
The dictionary contains Mudburra words with English translations, illustrations and detailed encyclopedic information about plants, animals and cultural practices, as well as place names and a grammar guide. It is also the first Australian Indigenous spoken language dictionary to include a significant section on handsigns, and this part of the dictionary was researched and filmed by Jennifer Green (University of Melbourne) in collaboration with Felicity Meakins (University of Queensland) and Mudburra elders. Videos of 170 signs are accessible via QR codes that are found in the printed version of the dictionary.
Ray Dixon, Mudburra elder and contributor to the dictionary, said it's up to the community to keep the language alive. "Our elders started this dictionary and we don't want to lose our language – it's a valuable thing," he said. "We want to use the Mudburra dictionary in schools so that young kids can learn and be proud of their language."
Fellow community member and co-compiler Eleanor Dixon agrees: "This is a humbling experience to see the hard work of my old people come to life. It's been something they have envisioned for us to help us preserve our language".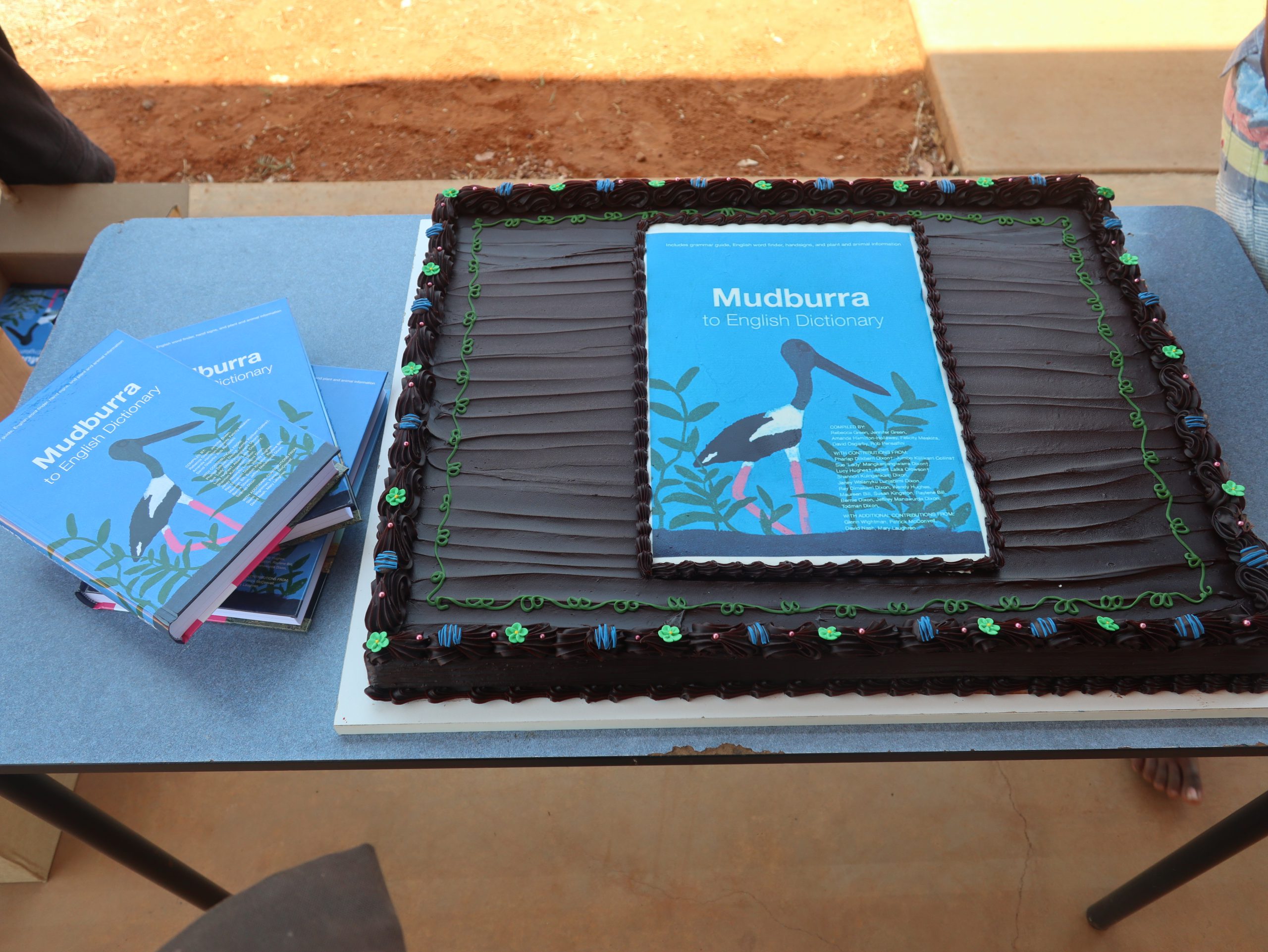 Main photo: Hon. Warren Snowden launches the dictionary at the Elliott School, with Mudburra speaker Ray Dixon interpreting.